Every Body in the Place, 2021

Photographer Amie Galbraith, scenographer Karl Klomp, artist and musician Gaika Tavares and artist and gardener Juha van 't Zelfde transformed Gallery -1 into a night club. In their installation in the basement, they use various media to sketch a collective 'portrait' of club culture and the feelings of being one with their surroundings and each other. After a forced period without nightlife, visitors can (re)experience the togetherness and collective joy of music and dance.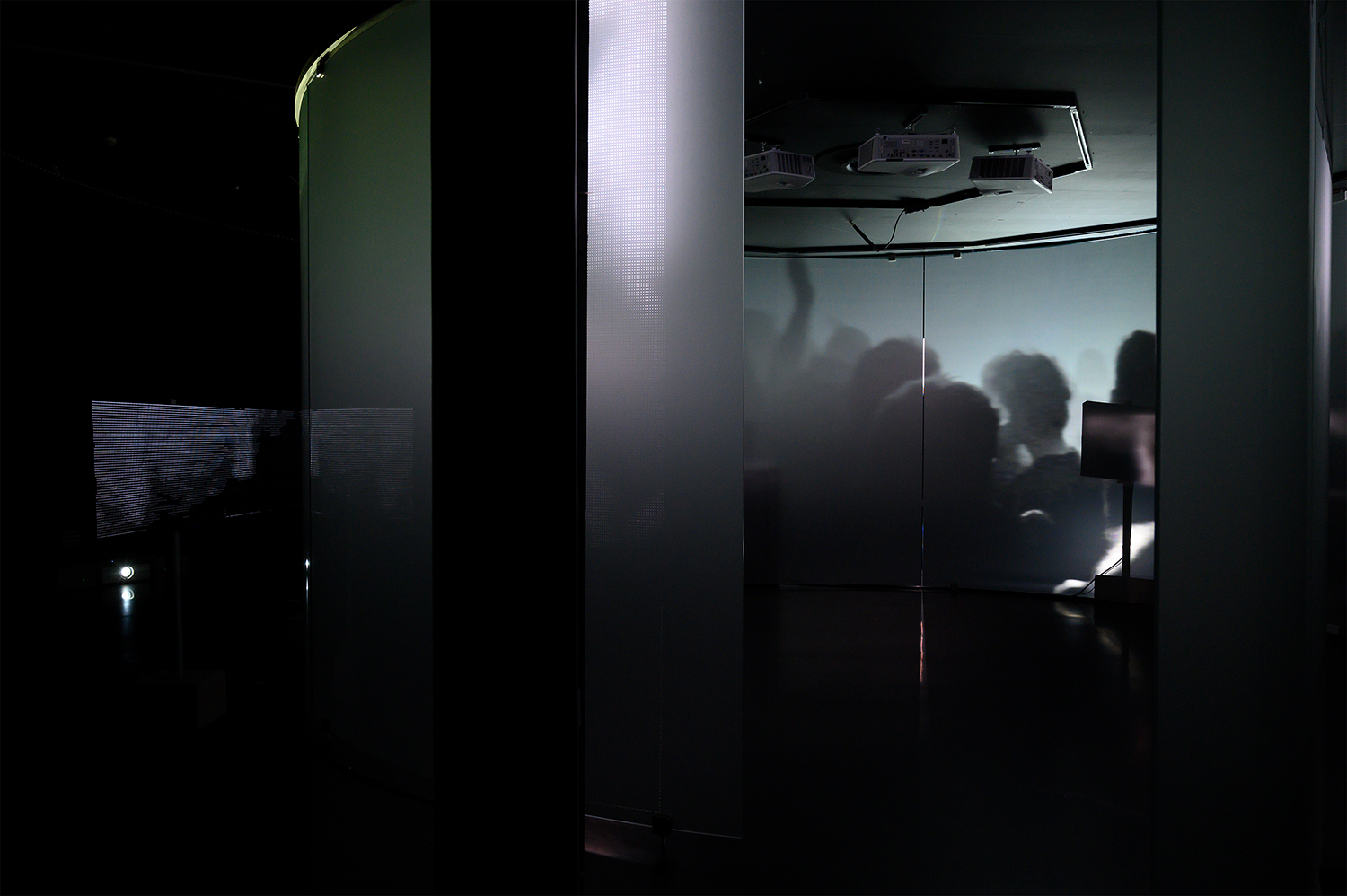 How do we present art? And how do we look at it, as museum visitors? Art on Display 1949-69 focuses specifically on the manner of presentation. It reveals, through six iconic examples, how the display itself helps to create the experience. Six post-war exhibition designs by architects Carlo Scarpa, Franco Albini and Franca Helg, Lina Bo Bardi, Aldo van Eyck, and Alison and Peter Smithson illustrate how designers shape the relationship between artwork and viewer. These architectural approaches are reconstructed on a 1:1 scale, allowing visitors to experience them in three dimensions. Exhibition design by architect Jo Taillieu. Pictures taken during the building of the exhibition.

Multidisciplinary artist
Rutger de Vries
spray painted the restrooms in Het Nieuwe Instituut's foyer. He used the sprinkler system and the technique of process painting to give some extra colour to this usually unspectacular part of a public building.
This exhibition considers the role of a fashion garment as a socio-political carrier. The hoodie is a staple of contemporary dress, hyped as a trend and a must-have item; but elsewhere it is also a topic of moral panic, banned by certain institutions and dissected by the media as an emblem of inequality, crime or deviancy.