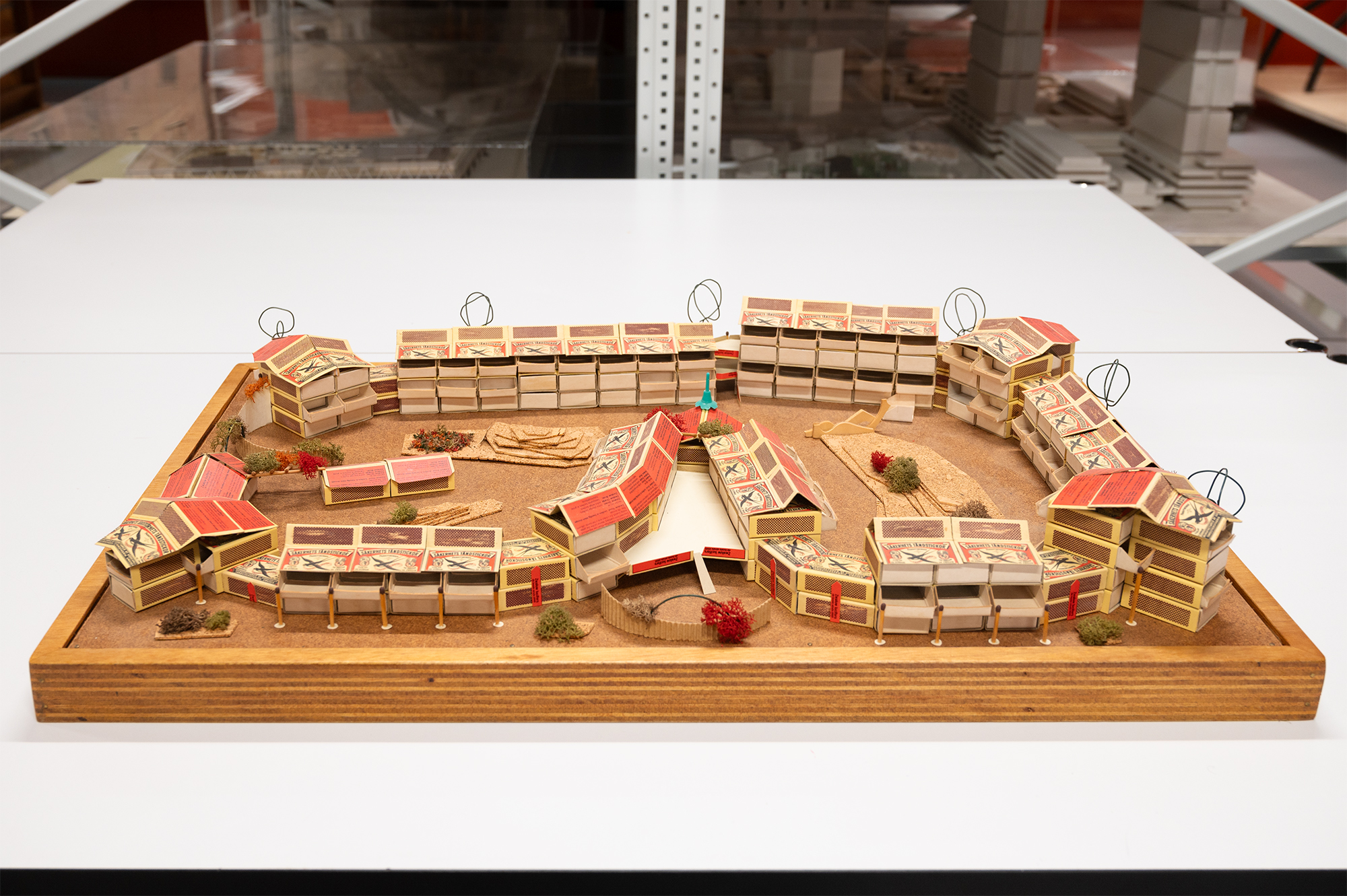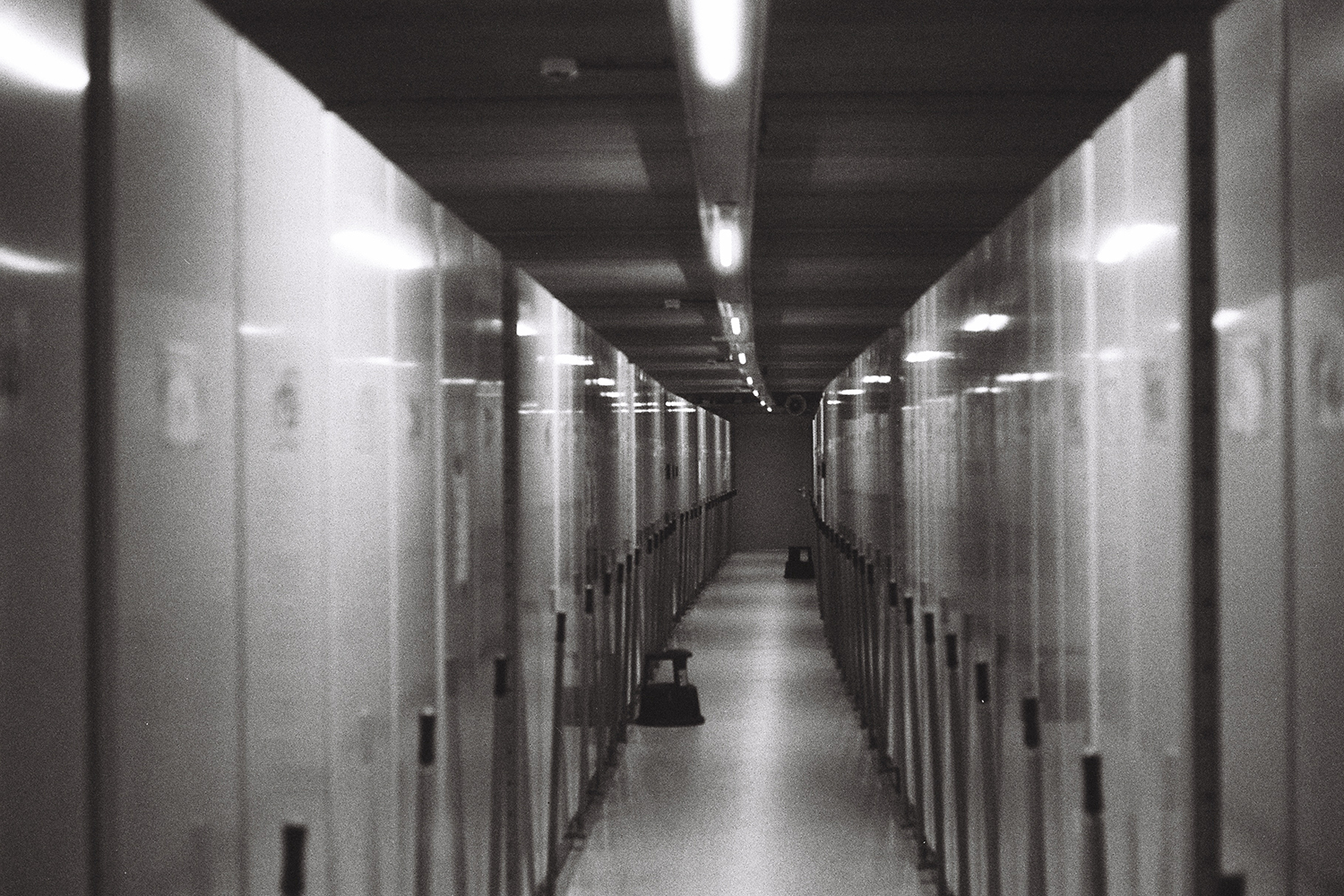 The New Garden, 2023
The New Garden has been part of the outdoor space of the Nieuwe Instituut
since 2015
. It is used as a testing ground for ecological management and biodiversity. In the winter of 2021, the garden was redesigned due to the restructuring of the Museum Park. Since then, work has been done on the ecological restoration of the garden, bringing it back into full bloom.
Just in #1, 2022

Just in #1 exhibits ten archive pieces that have recently been added to the National Collection of Dutch Architecture and Urban Design. They are the first results of a acquisitions policy that now focuses more on current social themes, feminist practice and decolonisation.

Ministerie van Ontroerend Goed, 2022

This installation by Maurik Stomps invites visitors to take a seat at one of the desk at the Ministry of Moving Matter. The space and furniture are deliberately a little to small, which puts the power of bureaucracy into perspective. Anyone can leave their own written drawn or photographed story about the city here, or record a message via the telephone to contribute to a growing archive. The collectively curated archive will aim to answer the central question of this project: 'how public is public space'

Designing the Social is an exhibition exploring 100 years of socially driven, idiosyncratic ideas about living together.