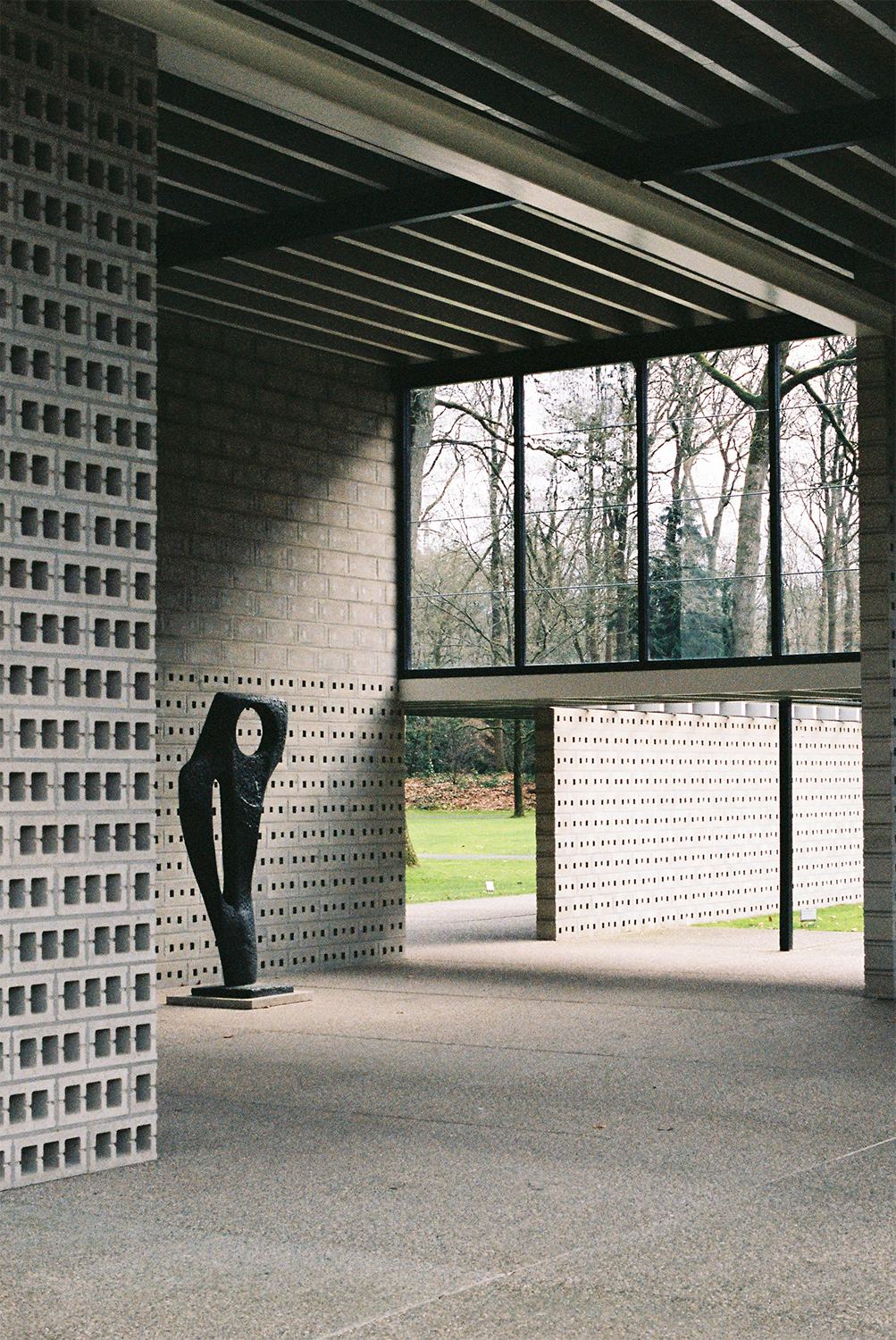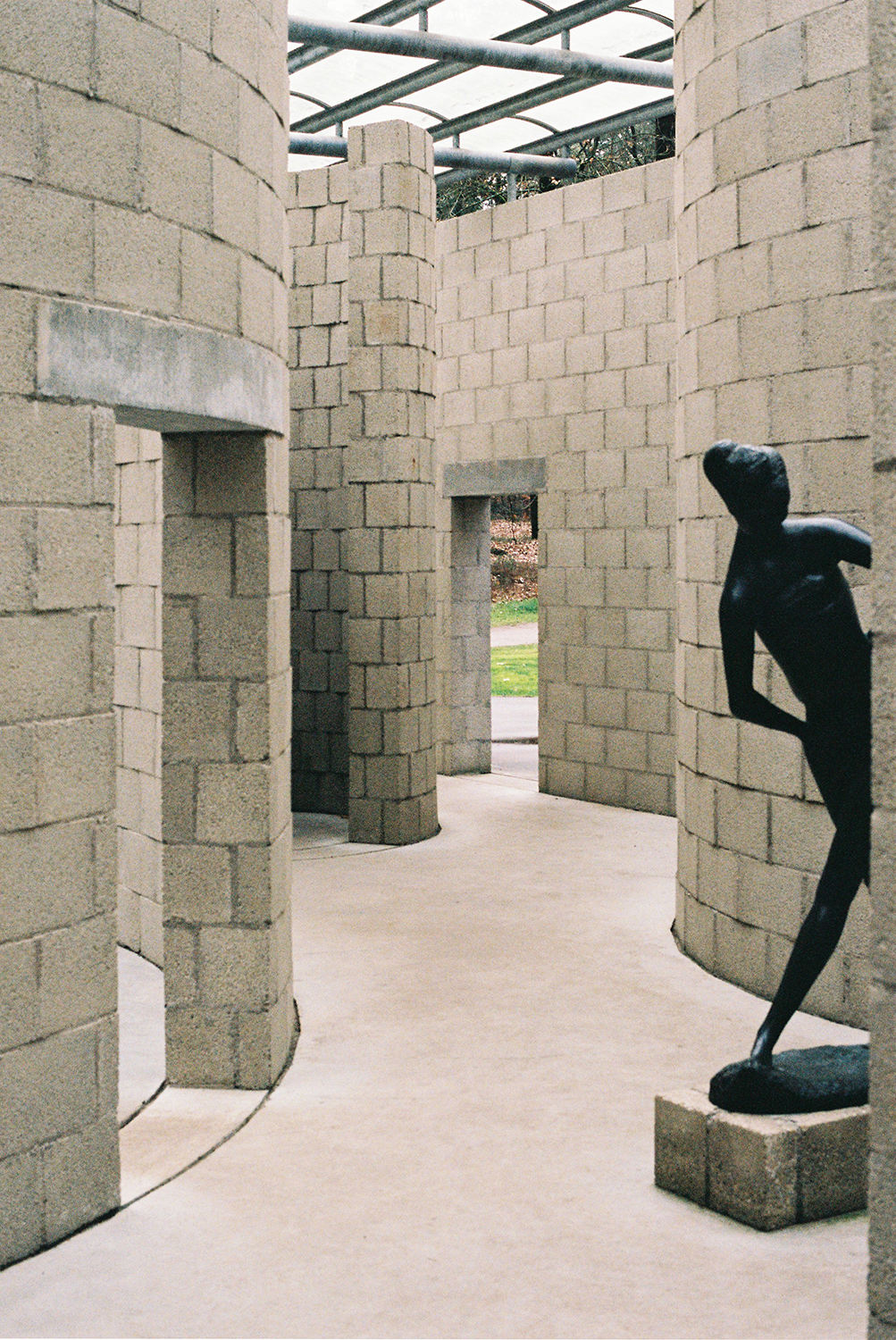 Veluwe National Park. Olympus OM1 50 mm, Kodak Portra 400.
I remember having taken pictures here with my very first camera, a Kodak Instamatic with those large film casettes and cubic flash bulbs. My mum and dad on their bicycles, much younger than I am now. I loved visiting Veluwe National Park when I was a child, and I still do. I thought the mixture of architecture, art and nature was exactly what I needed to try the new camera, so off we went. A stone cold day, with only every so often a glimpse of faint sunlight.
These are from the first roll of film coming out of the Olympus. Unedited, except for the first one that I rotated a little, and the last two that I cut to a 5x4. (Whenever people tell me they didn't edit their photos I think who cares. But part of me feels that it's not done to edit photos taken with a film camera, as if it's bad enough that I have had them digitised. Also, you can hardly fail with the Z6, technically, so I was a little worried about this experiment, but the scans I received at least don't make me feel like a fraude, now that I have a camera in my hands that actually requires some work).
Typically, I didn't do much research beforehand. Instead I visited this lovely
vintage camera shop
to see what they had in store. I see the Olympus, that I chose for its compact body, built in light meter, solid reputation and overall handling, as a point zero. I'm just gonna use it and see what I like and don't like about it, the process as well as the outcome, and take it from there. It's the only way for me to start anything new at all, and not be overwhelmed (paralysed) by possibilities, choices, doubts, etc.
Not sure how I feel about these files, apart from some relief that they are not total crap. They are a bit more coarse and 'dirty' than I would have wished for. Noise more than grain. A few on this roll are somewhat underexposed, and that apparently is something to try and avoid at all times. Am rather fond of how the pavilions turned out though, Van Eyck's in particular. The grain and hues bring out the roughness of the materials, but somehow also make them softer. Under these circumstances (foul weather, cold light, grey subject) I think the digital files would have been slightly depressing.