Studio Visits
2018 - 2019



Studio Visits, instigated by Het Nieuwe Instituut, is a series of evenings dedicated to contemporary architectural practice, its challenges and its possibilities. The series invites professionals, students and the broader public to cross the threshold and take a peek into the architect's workplace. Online magazine Archined published a series of interviews with each firm. The lean years seem to be a thing of the past. Design and construction activity are in full swing again. But is it business as usual? Or has the field of force fundamentally changed for architects? What is their playing field? What roles do they intuitively or strategically assume? And what opportunities does this open up for the future?

Prior to each visit, I went over to the offices to shoot a small series of pictures, often after working hours, for communication purposes.

LOLA Landscape Architects
LOLA
is housed in the restored Industriegebouw in Rotterdam, a complex arranged around a courtyard, built after the war as a multi-tenant commercial building by the architects Maaskant and Van Tijen. The Lost Generation. That was the name sometimes given to architects who graduated around 2005 and who had little chance of gaining work experience because of the crisis. That was not the case with the three co-founders of LOLA. Their studio actually grew during the crisis years. How did they manage that? "At the start we concentrated on developing a distinctive profile," says Pleijster. "We wanted to distance ourselves from the tree-hugging type of gardener obsessed only with rolling out a green carpet." [
read full interview
]
Powerhouse Company
Powerhouse Company
is based in Rotterdam, in the renovated Westerlaantoren building, which is splendidly located beside the Maas and Het Park. Exuding a business-like elegance, the office boasts views of the city on all four sides. Design, engineering, building management and service: wide-ranging areas of expertise are a hallmark of Powerhouse Company. This runs counter to today's trend towards specialization. Before the crisis, explains Nanne de Ru (1976), architects could afford to offer just concept and design phases. They competed on expertise, not on price, since fees were standardized. But all this changed after 2000. "A sound understanding of the world of money is absolutely essential. Otherwise you haven't a chance." [
read full interview
]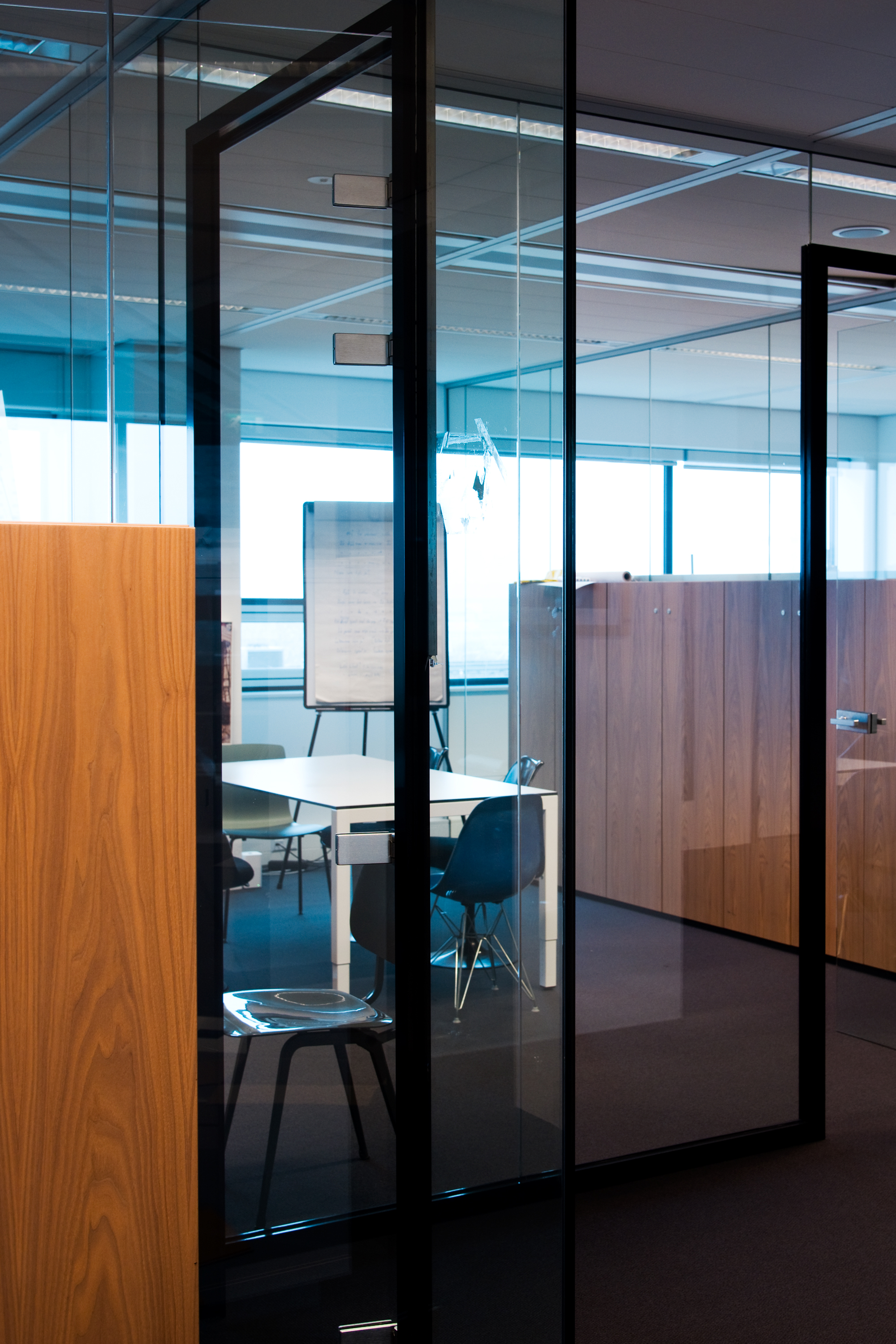 Casanova + Hernandez Architects
From the outside, the attentive passer-by sees nothing more than two big square windows with a sturdy, opaque strip curtain with leaf motifs. The sleepy Lombardkade looks unremarkable: three floors of apartments above commercial spaces behind grey-brown brickwork. Not an address many architects would choose. But once inside the atelier, all is different. A light and largely empty space with models, mock-ups of furniture and material studies and, at the end, behind a generous passageway, Hernandez's exhibition of photographs. An important ingredient in the work of
Casanova +Hernandez
right from the start has been the research office C+H Think Tank. That's where all projects start, with drawings, models and mock-ups. Casanova herself likes to call the office an 'atelier'. [
read full interview
]
Lilith Ronner Van Hooijdonk
A rectangular work table, lots of books and a wooden bench integrated into the wall: that's the material side of the
Lilith Ronner van Hooijdonk
office. Snatches of conversation and the zoom of mopeds – everyday neighbourhood sounds – filter in through the open skylights of the building in Rotterdam-Delfshaven's historical Voorhaven. 'The crisis was nothing new to us, really. We weren't used to the booming 1990s,' says Van Assem. Ronner: 'We never expected phones to ring and clients to call every day. We've had to peddle our ideas. To keep that up, you need a stoic attitude. You can't let the situation bother you.' [
read full interview
]
MVRDV
The Rotterdam office of
MVRDV
is housed in a low volume at the rear of the Industriegebouw, a multi-tenant building constructed after the war in the Stadsdriehoek district. The interior reveals that the architects have a liking for lettering, the meeting rooms bearing names like 'The Workshop Room', The Magnet Room' and 'The Lounge Room'. Each room features a unique colour to reflect the desired mood of a scheduled meeting. One room is dark blue, another orange, and another bright red. Walls, furniture and carpets are in the same RAL colour. For our conversation, Jan Knikker (1972) has selected a latte brown room containing lounge chairs and a glass table. The mood: personal and informal. [
read full interview
]
Gemeente Rotterdam
The Municipality of Rotterdam's
Urban Development Team
is committed to maintaining and improving the city's spatial quality. The team monitors the relationship between architecture, public space, traffic and green spaces. The team comprises 29 urban planning experts responsible for disciplines such as landscape, housing, the environment, planning and zoning, for identifying and visualising spatial-programmatic opportunities that can reinforce Rotterdam's housing and business climate.
Shift architecture urbanism
Shift
is a Rotterdam based design office that stands for a proactive approach to relevant spatial issues shaping the contemporary environment. The office engages in self-initiated research-by-design studies on themes as transport, infrastructure, sports and (the public domain of) the city. In these studies, Shift visualizes future scenarios through specific spatial interventions charged with form, program and typology.
Shift strives for a craftsmanship attitude throughout each phase of the architectural process. Experiment and originality are balanced with skill and precision. Rather than on the newness, the focus is on performance. The office finds it its task to safeguard the integrality of each project. Shift takes responsibility for the architecture of the entire process: from sketch to realization.
Sputnik
Team Paul de Vroom + Sputnik
, started as collaboration between two studios, and an ambition to integrate conceptual and technical design expertise in a single practice. Since merging in 2014, the studio works on several projects in both Russia and the Netherlands. These include a recently completed housing complex in Moscow and a residential tower currently under construction in Amsterdam.
Team Paul de Vroom + Sputnik has existed only since 2014, but builds upon the knowledge and experience gained by partners Paul de Vroom, Henk Bultstra and Bert Karel Deuten in the offices they led prior to forming their partnership. De Vroom was co-founder of DKV Architecten (in 1985) and Bultstra and Deuten were co-founders of Sputnik (in 2003).
PosadMaxwan
PosadMaxwan
was established in 2018 following a merger between the urban planning agencies Posad and Maxwan. Its international team consists primarily of urban planners, researchers and landscape architects, led by partners Han Dijk, Rients Dijkstra and Emile Revier. Each team member plays a valuable, specific role designed around his or her individual strengths.
PosadMaxwan identifies important, urgent tasks and ask relevant questions. How can metropolitan Amsterdam stay accessible and remain a pleasant place to live and work? What can Zuid-Holland province do to help its residents lead healthy lives? How can Antwerp densify its 20th-century districts while enhancing their quality?