Multidisciplinary artist
Rutger de Vries
spray painted the restrooms in Het Nieuwe Instituut's foyer. He used the sprinkler system and the technique of process painting to give some extra colour to this usually unspectacular part of a public building.
This exhibition considers the role of a fashion garment as a socio-political carrier. The hoodie is a staple of contemporary dress, hyped as a trend and a must-have item; but elsewhere it is also a topic of moral panic, banned by certain institutions and dissected by the media as an emblem of inequality, crime or deviancy.
The re-use of digital collections in museums and archives generates new narratives with potentially surprising and innovative forms. Het Nieuwe Instituut and the Netherlands Institute for Sound and Vision invited three makers to create new works based on their digital collections.
The current era, in which we face a plethora of urgent, social, economic and ecological issues, demands a different approach to talent, other qualities and forms of cooperation. Het Nieuwe Instituut intends to explore the concept of talent and discuss it with designers, makers, curators, policymakers, the education sector and other stakeholders. The Common Inn is a temporary communal residency that offers space for presentations of, conversations about, performances by, and reflections on talent.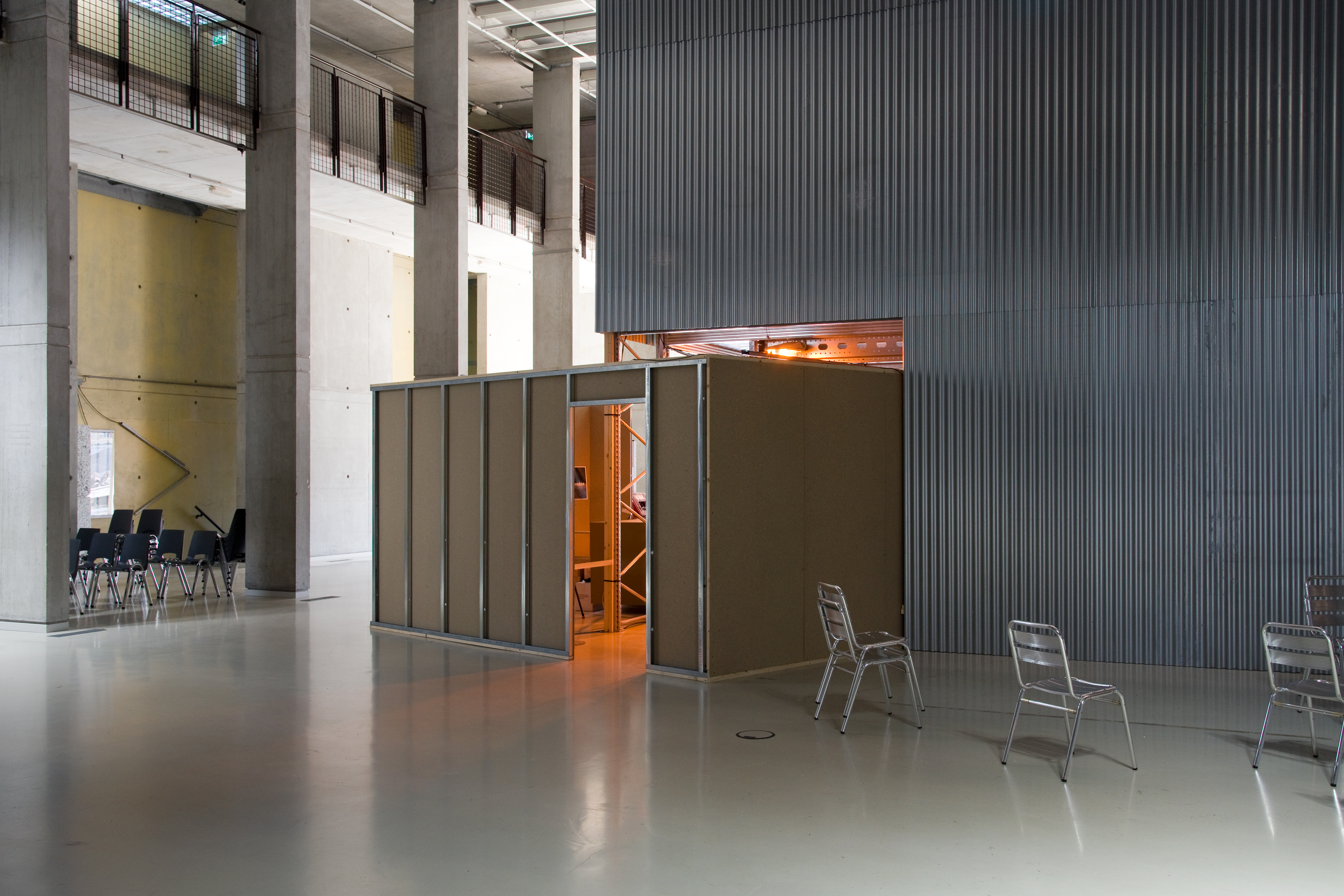 Speculative Design Archive
2018
With a temporary archive installation, Het Nieuwe Instituut speculates on the possible contents of an archive for design and digital culture from the Netherlands. Who will save what – and how, and why – for future generations? The installation follows the entire archival process: collecting, storing, arranging and describing items, reconstructing their origins and determining their value and significance.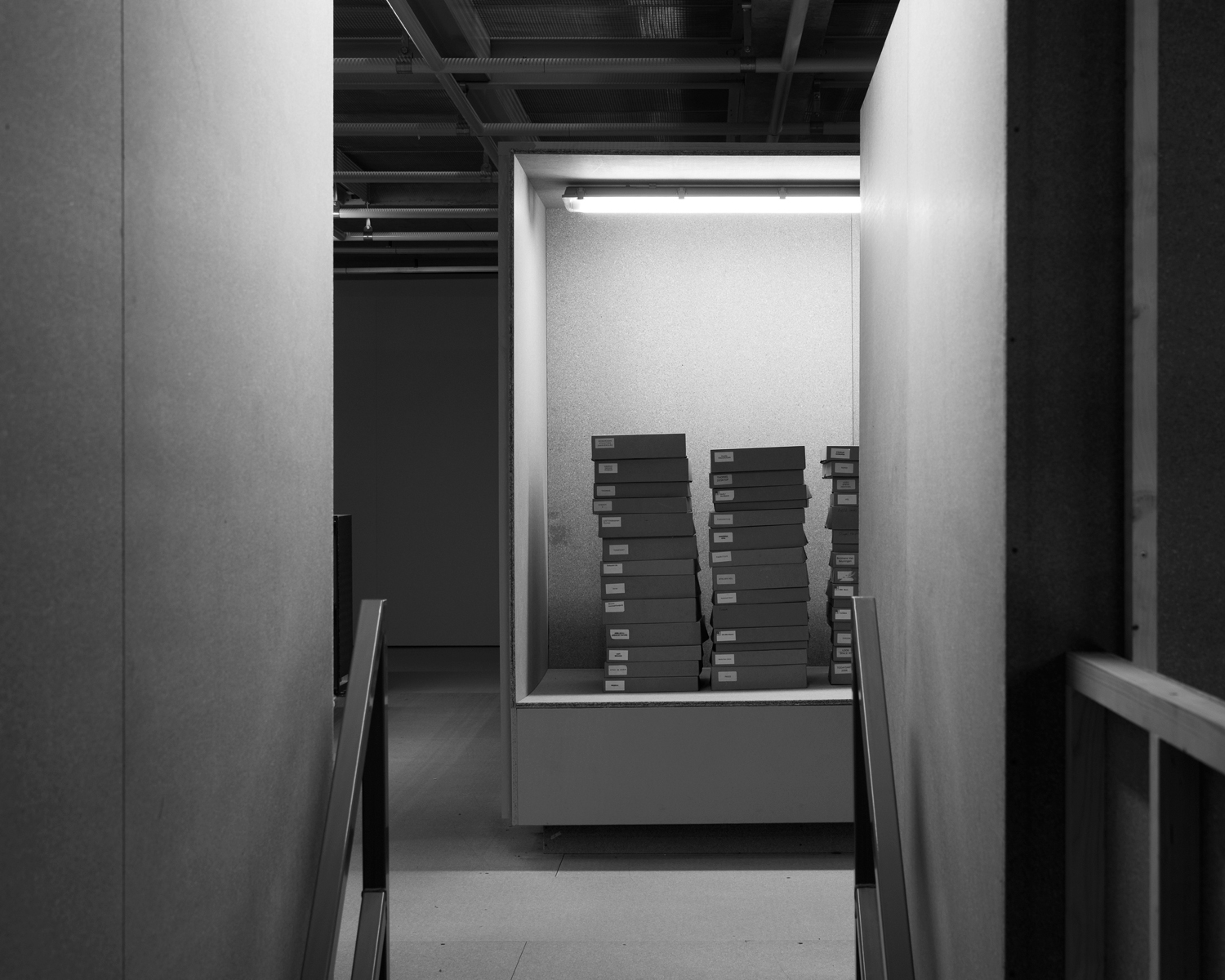 Letters to the Mayor
2018
An initiative started in 2014 by Storefront for Art and Architecture, Letters to the Mayor – Rotterdam invited a select group of local and international architects to write a letter to Mayor Aboutaleb of Rotterdam, articulating some of the pressing issues that, as architects, they believe play an important role in the political dimensions and decisions that drive the making of cities and territories. Letters to the Mayor: Rotterdam questioned the city's dynamics, and invited local and global architects to deliver their thoughts directly to the desks of elected officials, and simultaneously into the public consciousness.
A Projection of the Colonial Imaginary
2018
Anything from a person to a particle may act as an agent of physical phenomena or historical forces. Sometimes with and sometimes without awareness. Matthew Wilson's current videos and sculptures approach the Canary Islands as a site which attracts agents that explore, claim, colonize and transform worlds. Christopher Columbus departed from the Canary Islands on his journeys to claim whatever he "found", helping inaugurate Modernity – a transformation structured on lasting social inequalities, set in motion with great loss of life and freedom to colonized people.
Spatial Composition in Red, Blue and Yellow
2017

For the Cannes Film Festival Studio Sabine Marcelis designed a spatial composition that served as a meeting place for the international film industry. A variation on the composition is on show in Het Nieuwe Instituut. Marcelis revives the avant-garde spirit of De Stijl by dissolving the barriers between the creative fields of design, architecture, film, art and experience, and proves that deep collaboration between these disciplines is the path to visual, technological and cultural innovation in the present day.
Many Dutch museums include fashion within their collections but there has never been a national fashion museum. Het Nieuwe Instituut explores the possibilities of such an institution by transforming itself into a fashion museum. Pictures shot during the Museumnacht event.
In the middle of the last century the period room in museums made way for the 'white cube'. Modern art demanded neutral, white walls, not historically decorated rooms, and the period rooms were relegated to storage. Het Nieuwe Instituut chose to focus on the period room as a point of departure for a programme about exhibition models. For 1:1 Period Rooms Greek architect and artist Andreas Angelidakis created an installation featuring period rooms from the Amsterdam Museum collection that had not been on public display since the 1970s.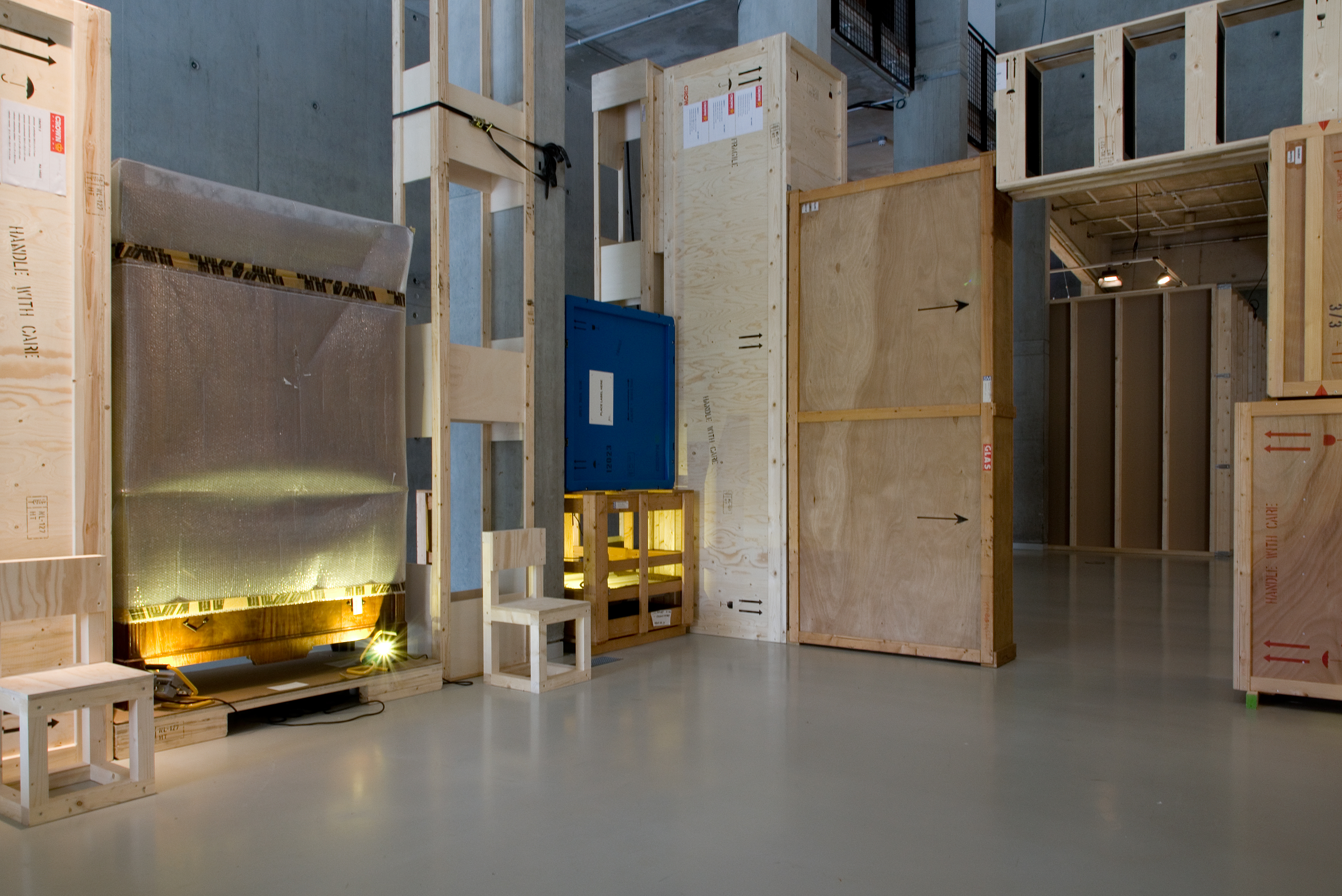 Guest curator Petra Blaisse offers a new experience of Sonneveld House with one ingenious intervention, that responds to the three key principles of Dutch Functionalism: light, air and
space. The
simple yet efficient insertion distorts the perspective of visitors, exposing 'the other side' of Sonneveld House and enhancing the relation between inside and outside.